If you have ever thought about making a blog of your own, you might be wondering if it's even worth doing. Would you really get anything out of it? Is it worth your time?
The short answer is: Yes, yes it is.
Right now, there are over 152 million blogs in the world according to WP Virtuoso, give or take a difference of several hundred thousand. This number isn't exact, as you might imagine, because a lot of blogs don't stick around for too long. More blogs are being created everyday as well, which only adds to the fluctuation.
Regardless, you can already see that the market for blogs and bloggers is quite congested. Even so, there's always a place for you if you're willing to try.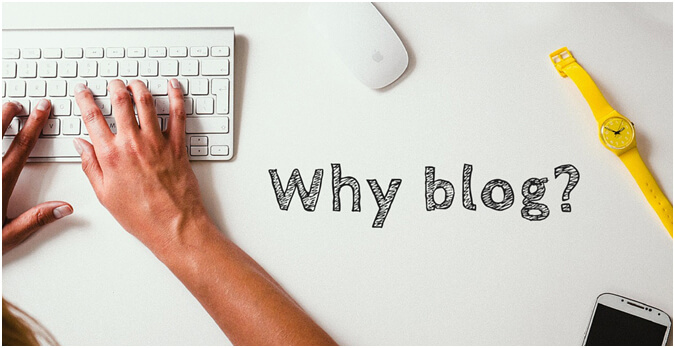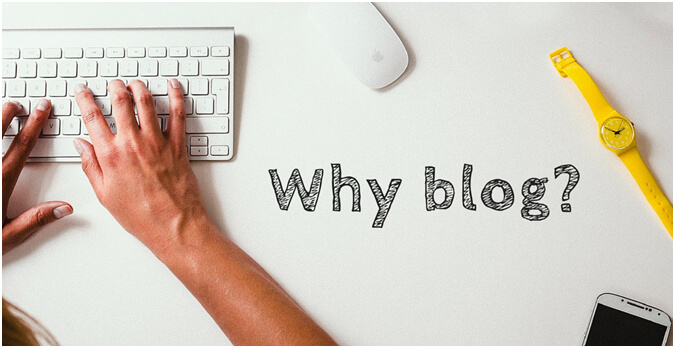 Why Blog?
Much like everything in life, people go into blogging for different reasons. We can list some of the most common reasons that bloggers may have for starting their website and getting into the habit of producing content, which would certainly help in giving you some perspective. However, your source of motivation ultimately rests on you.
Having your own reasons to become a blogger will help you succeed more than all the tips and tricks in the world. If you don't have a good reason to blog, you might find the activity less appealing. That's why it helps if you can find that driving force to fuel your need to research, write, post and repeat.
To that end, let's look at 10 of the most common reasons for becoming a blogger:
Sharing your passion
Learning new things
Expressing your thoughts
Becoming a creator
Connecting with people
Supporting a good cause
Spreading awareness
Building up your writing skills
Earning money
Promoting your business
Sharing Your Passion
When it comes to creating a blog, one of the most essential aspects that you need to focus on is your own passions. Regardless of whether it's music, films, the arts, history or whatever else, passion is what allows you to create content that captures the attention of an audience.
Starting a blog that talks about something you truly care about allows the message to truly shine through. By doing so, you could capture your readers so that they can truly appreciate what you have to say. This allows you to grow your blog and to also reach more people.
Learning New Things
"Life is like riding a bicycle. To keep your balance you must keep moving." – Albert Einstein
Life is a finite resource that should never be wasted and learning is one way for you to make the most of your time on this earth. One of the best ways to learn is to write about certain things, which is exactly what blogging is.
As a blogger, you're pretty much free to do whatever you want. As a responsible blogger, however, you owe it to yourself and your readers to do some research. Digging deep into the topics that interest you and want to share with the world is a great way to discover new information. You'd be surprised at what you can learn about even the most mundane aspects of life if you just bother to look closer.
Expressing Your Thoughts
We've all been through similar situations where we just can't speak our minds, even though we desperately want to say something. By creating a blog where you can freely express yourself, you finally have an outlet for all of your thoughts and feelings.
This is incredibly important as well, because keeping turbulent emotions inside of you can lead to stress. Stress can lead to long-term health problems, which is always worth avoiding. So if you have something you really want to say, write about it in your blog. You'll feel better afterwards.
Becoming A Creator
Too many people in the world only consume and never give a thought to giving back. By becoming a blogger, you get the opportunity to also become a creator. It doesn't have to be anything major. You just have to contribute something that is of you and from you.
If you are particularly talented, you could bring about a renaissance of new ideas, perspectives and lifestyles. A lot of other bloggers have already affected the world in a real way. You can do it too.
Connecting With People
When you create a blog that other people can visit, you are basically offering to connect with people. Even if it's just on a superficial level where everything is one-sided since you're the one doing all the talking, it's still something.
All of us can benefit from a little human contact. Who knows? You may even touch the lives of readers or viewers when they really needed it the most.
According to Professor Barbara Kaye from the University of Tennessee in Knoxville, one of the biggest reasons people read blogs is to seek guidance. You could be the one to provide this to your readers.
Supporting A Good Cause
There are a ton of causes, movements, groups, and other important activities in the world that help people, animals, or the environment. If you are supporter of one of those causes, creating a blog that tackles the important issues regarding those causes can have a huge impact.
The world can never have enough champions of the downtrodden, the neglected, and those who are suffering. This is especially useful for topics that aren't even that well known. Speaking of which;
Spreading Awareness
There is so much information in the world that people can never absorb all of it. They may not even want to. This is why there are a lot of things that folks may not know about until you point it out to them.
A blog can help you spread awareness on a variety of important, but often overlooked topics. It's an incredibly handy tool that is both easy to come by and become familiar with. Use it.
Building Up Your Writing Skills
If you are a writer, making a blog is pretty much a must. By constantly producing content, you are honing your skills so that you can become better at the literary arts. There's more to writing than following rigid rules, after all. You also want to tap into the pulse of your audience to know their thoughts and understand their points of view.
This will allow you to write in such a way that will connect with your readers. Always remember that a write who can't connect with their readers on a fundamental level is not living up to their full potential. Blogging is a tool that you can use to become truly great and for next to nothing!
Earning Money
All right, let's not even pretend this isn't a thing. Bloggers can earn a lot of money by producing content, especially if they have a lot of traffic or visitors coming in. Advertisers often pay top dollar to have popular bloggers host some of their ads on their websites. If you're interested in making money while doing what you love, what better reason could you possibly have for starting a blog?
There are other ways for you to make money through blogging as well, since you can actually sell your blog for a huge amount once you're done with it. So if you want, you can think of it as something of an investment that you can grow and profit from someday.
Promoting Your Business
If you happen to be a business owner and you noticed that you aren't getting enough exposure to draw in your target demographic, you have several options to choose from. By choosing blogging as a way to increase the visibility of your business, you are tapping into a cheap and potentially lucrative venture.
According to WordPress, one of the most popular website services that host numerous websites and blogs on the internet, more than 409 million people visit and read blogs every month. Not all of those visitors are going to be reading your content, but capturing even just a fraction of that number can really help boost the exposure of your business.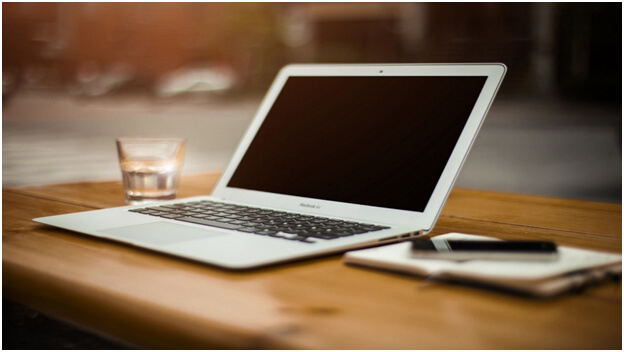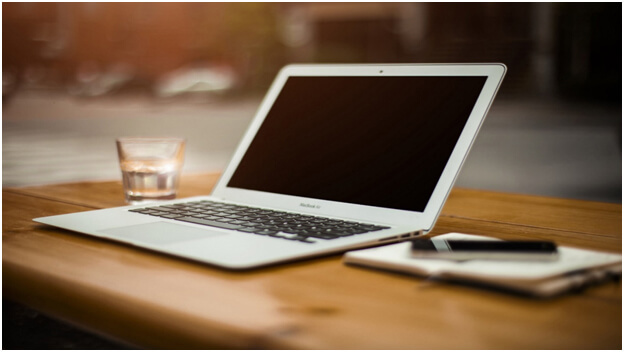 Those are just some of the most common reasons why people turn to blogging. There are so many more and you can learn about them as you go along. What you need to understand now is that blogging is not this scary thing that is incredibly difficult to get into. Starting your own blog couldn't be simpler!
What's more, you can become a blogger absolutely anywhere. All you really need is a device that you can type on, internet connection and you're done. Thanks to the advent of smartphones and tablets, as well as the proliferation of wireless data, there are hardly any places in the world where you can't write and post content.
You could even do what some travel bloggers are doing and make money as they enjoy their lives to the fullest. You could visit all the most wonderful places in the world, experience different cultures, and eat exotic foods as much as you like. Just make sure to collect enough photos and videos so that you can upload them at the end of the day.
Take a look at my post: Spanish version
comenzar un blog
plugins para blogs de wordpress