Photos are incredibly important when blogging. They add that visual appeal to what would have otherwise been a plain text piece, and not too many people are into that these days. Even for those who love to read, seeing photos that give them a better sense of what they are reading adds to the experience.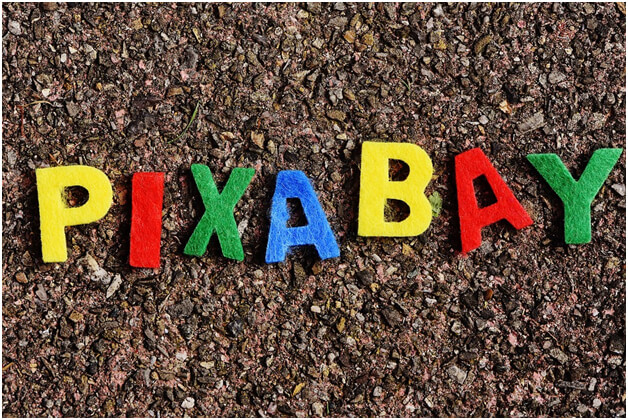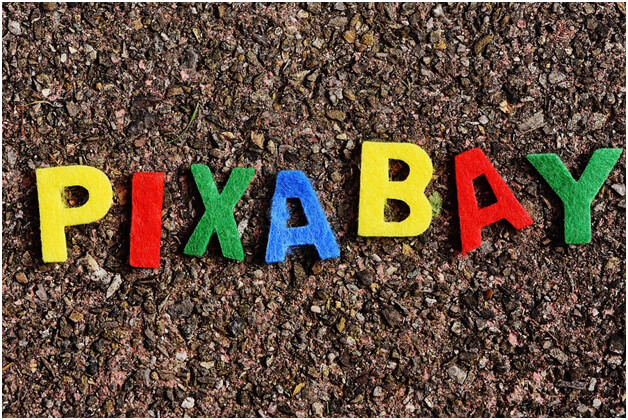 With that said, you need to know how to find and apply high-quality photos for your blog.
There's no need to worry, though, since there are plenty of sources to choose from. However, some of the best ones do require you to pay for the photos, so there's that to consider.
Just to start you off, the following are some of the best sources of royalty-free stock photos in the market:
Pixabay
Flickr
Unsplash
Photo Pin
Public Domain Pictures
Perhaps more than free photos, royalty-free photos that are also high-quality are what you want to get for your blog. You don't have to worry about paying the photographer more money as you earn revenue using the picture. This is something you'll want to keep in mind if you don't want to end up owing someone money down the road that you didn't even know about.
Pixabay
When it comes to getting free pictures in every sense of the word, Pixabay is pretty hard to beat. It's got a huge gallery of high quality images of every size that anyone can use. The site also features the works of everyone, from professional to amateur photographers, so you get a lot of variety as well.
Flickr
Flickr is one of the newer sources in the industry, but it is quickly growing in popularity. The site is particularly full of photos related to the tech and gaming industry, which makes it perfect for bloggers who write about things like that. The photos are all free as well.
Unsplash
Anyone looking for a great selection of CC-0 Licensed, royalty-free photos should check out Unsplash immediately. A veteran in providing bloggers with high-quality pictures for practically every topic and industry, it's one of the best sources of free photos on the web.
Photo Pin
Although it uses the same API as Flickr, Photo Pin provides enough variety to merit being considered an entity of its own. It doesn't have quite the same number of photos that the other sources on this list offer. However, the site more than makes up for it with some really good pictures.
It should be noted, however, that practically all the photographers that submit their pictures on this site demand to be credited. Keep that in mind.
Public Domain Pictures
With a name like Public Domain Pictures, it's easy enough to tell that pretty much all the pictures uploaded to this site are royalty-free. You can use them however you want and no one will raise a fuss. Well, no one who owns the pictures, anyway. It's easy enough to search for photos that you need as well, and with the selections being extensive, you have plenty to choose from.
Shoot It Yourself
There are many other sources online to get high-quality photos from, but let's not disregard what could probably be the best source of photos for your blog: You.
You could take the pictures of your subject yourself. A lot of other bloggers are doing this, especially the ones that are in the travel or lifestyle niche. If your blog happens to full under that category, there may be no better source for pictures than you.
Of course, you're going to need a pretty good camera to take excellent pictures. Even with the advancements with smartphone cameras, high-grade, professional DSLR cameras are still your best bet.
If you decide to choose this method, you'll need to learn how to make sure that the photos you capture will benefit your blog most. You can't just point and shoot whenever you like. You need to know how and why too.
How To Choose Your Picture
Now that you know where you can get the high-quality pictures that you need for your blog, it's time to learn a little more about how you are going to choose the photos. Plastering some rough approximation of a suitable image that barely contains the message you want to convey isn't going to cut it. If you really want your blog to speak to your audience, every single element has to work together, and that includes the photos you use.
Having said all that, here are the items worthy of your consideration:
Consider the different platforms
Image formats
The right filter
Use the right tools
The importance of these points of consideration might seem apparent, but the gist of it is that photos can play almost as big of a role in your blog as your content. Users these days have really short attention spans and you're only going to have a few seconds to catch their interest. Nothing does that better than a striking image.
Considering The Different Platforms
Blogs now appear on multiple platforms, so it's important to consider how your photo is going to appear on all the ones that matter. For referral, here are the ones that are noteworthy:
Tablets
Smartphones
Consoles
Desktops
TVs
These are currently the most common platforms that users surf the internet with and to view things like blogs. As you have probably already noticed, they all differ in sizes as well as in interface. If you are going to have the widest audience possible for your blog, you're going to have to consider all of them when using photos.
As for the considerations, they include:
Size
Placement
Color
Format
Alignment
Don't worry if this is starting to seem complicated because the majority of blogging platforms already offer tools and features that allow you to address all of these items in a jiffy. With platforms like WordPress, for example, all it takes is choosing a theme and you're done.
Image Formats
Just in case you didn't know this already, photos come in different formats. These formats affect which device can process them and display the pictures. This also means that if the device, the photo software or the OS is unable to read the format of the image, it's not going to appear.
The most common image formats available are the following:
You don't really need to dig too deep into these formats to understand exactly what they are or what they do, though it would really help if you did. All you need to know is which format can be viewed by the majority of the platforms available so that you can stick with that.
The Right Filter
Filters add effect to the photos to make them something more than they already are. That's the whole point of their existence. Since you have such a handy tool to bring out the beauty, fierceness, color, or depth of images, you should use it. On that note, if you are going to use a filter, you'll need to be consistent in the type you use.
Just as the tone of your writing or the kinds of topics that you cover can be an identifying factor that your audience will attach to you and your blog, the same can be said about your filters. With so many to choose from, it can be tempting to transition from serious to whacky at times, and that's okay. However, there are still similarities to the filters used no matter how subtle that makes them almost the same.
Being consistent with your filter is one of the best ways to win over your audience and keep them coming back. This is especially important for when you are doing social media marketing or email marketing since you can also apply filters to any photos attached to those platforms. It offers a sense of continuity, and that's always something that humans draw comfort from.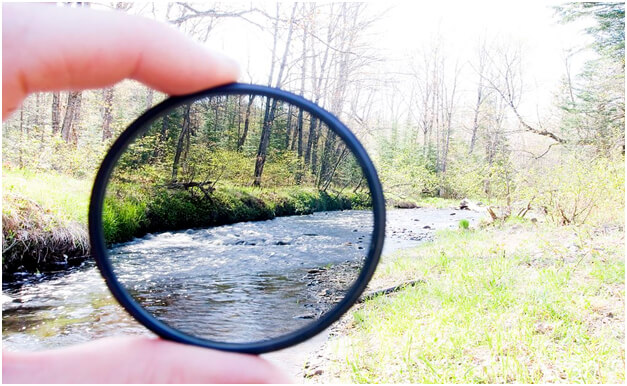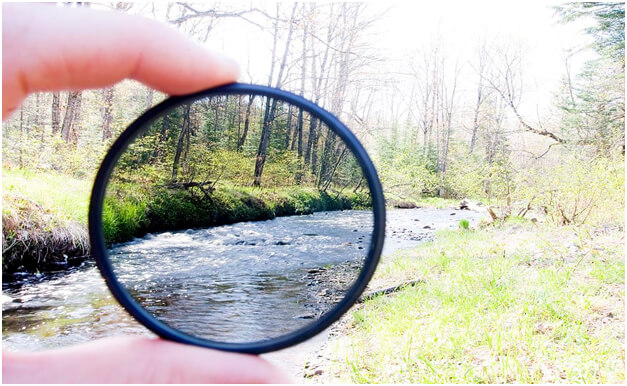 Use The Right Tools
Finally, we get to the part where you need to use the right tools to do everything that were just listed. You need a good software that offers a wide variety of options for doing things like cropping, overlaying, shadowing and so much more. This is particularly important if you are uploading your own photos since you might need to do some editing.
Now, the most obvious tool that might come to mind right now is Adobe Photoshop, and that's only natural. It has consistently proven to be a useful photo editing software that provides users with plenty of options. However, just because it's incredibly well known, that doesn't mean you don't have other options.
Take Befunky, for example, which is a photo editing tool that's specifically geared towards bloggers and social media figures. It's incredibly easy to use, and can come in both desktop and mobile app form.
Conclusion
The photos you use for your blog is more than capable of delivering the right message to your audience. You just need to tap into that feature and you could make your blog an even better medium for speaking to people. It's also great for drawing in traffic, so that can only be good for earning revenue. That's a worthy reason to invest in high-quality photos, right there.