When it comes to blogging, you cannot get much easier than using WordPress. There are many ways to customize your design blog and make it more unique and compelling, but it all starts with the theme that you choose.
Why We Recommend Using a Premium Theme
Compared to free WordPress themes, premium themes can offer better security, cleaner coding for faster-loading websites, and more options for altering the appearance of your design blog.
The Top 5 Premium WordPress Themes for Your Design Blog
Premium themes cost money and there are multiple resources that you can use to find the right theme for your blog. In order to make this process a bit quicker, I have created this top 5 list of premium themes for your design blog.
1. Amoeba
2. Ueneo
3. Cubic
4. Modern Portfolio
5. Remobile Pro
Amoeba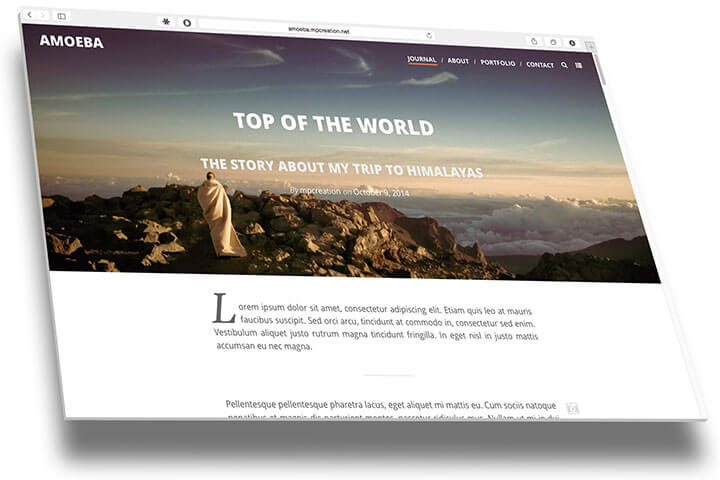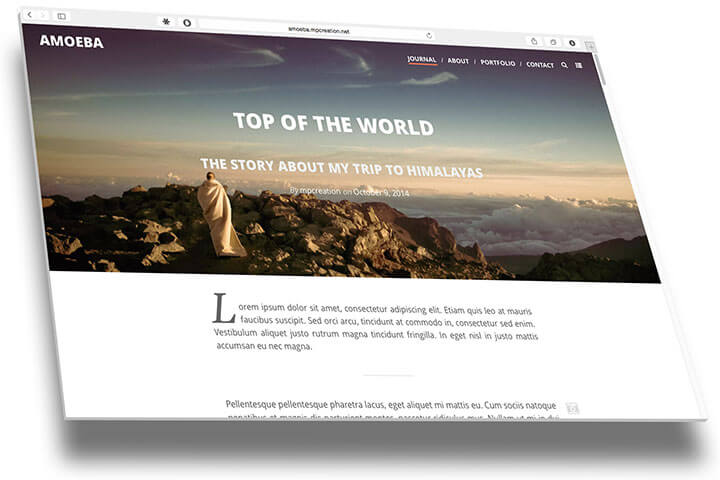 Amoeba is a cool portfolio based theme which allows you to showcase any designs or projects that you are working on.
Price: $43
Advantages: Amoeba features some cool options to help your design blog stand out among the pack, with parallax scrolling, a responsive design, retina options, and custom post types.
Overall: Amoeba is well-designed and perfect for your design blog. It is both affordable and cleanly coded for quick-loading WordPress blogs. Check it out and then consider using it for your own blog.

Buy or read more information here >>
Ueneo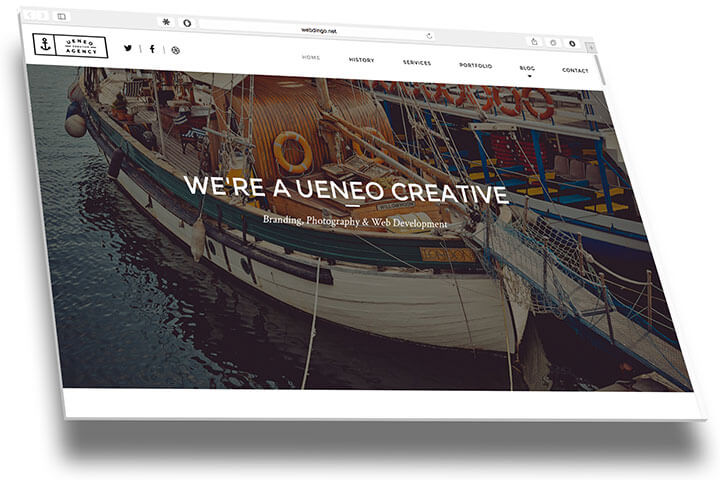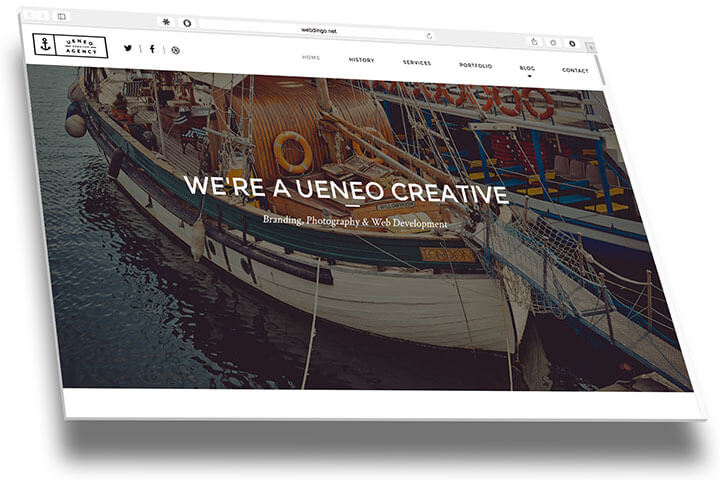 Ueneo is a premium theme that follows the recent trend of one-page websites. Instead of having users navigate to various pages, a one-page layout is perfect for showing off your projects.
Price: $48
Advantages: Ueneo combines a one-page layout with parallax scrolling and responsive design for a layout that works perfectly on all devices – from desktop to mobile.
Overall: Ueneo is a simple premium theme that aims to keep things simple by limiting customization options and focusing on a great design and layout.

Buy or read more information here >>
Cubic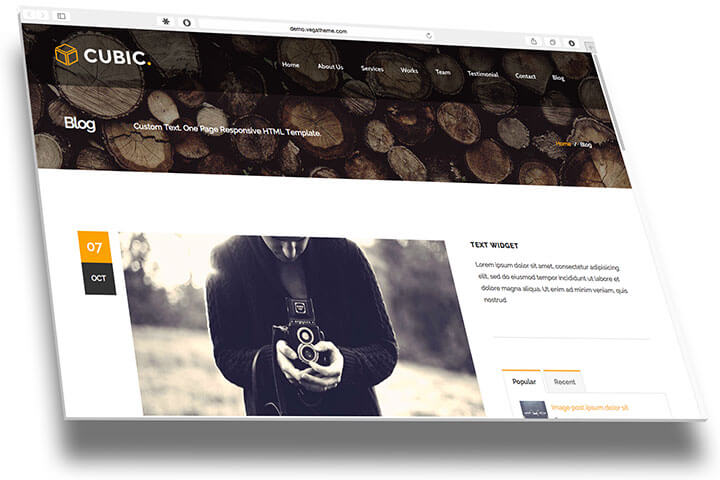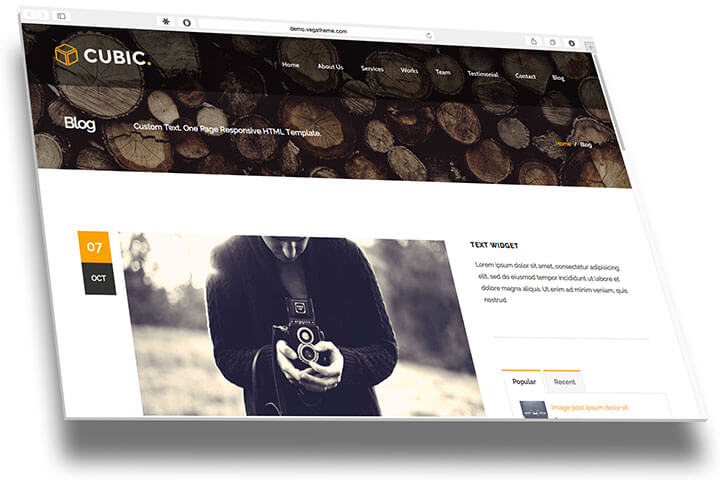 Cubic is another premium theme with a one-page layout; though, you can also create a standard blog layout with multiple posts.
Price: $48
Advantages: Cubic was designed for portfolios and lets you alter the look of your blog to your needs, with unlimited color and layout options.
Overall: Cubic has a number of options that you can pick and choose from to make an original blog, such as the use of video backgrounds. Look over a live preview before making a final decision.

Buy or read more information here >>
Modern Portfolio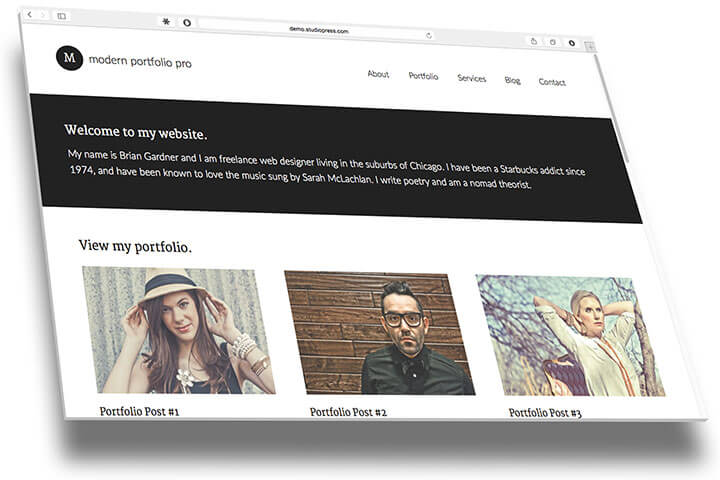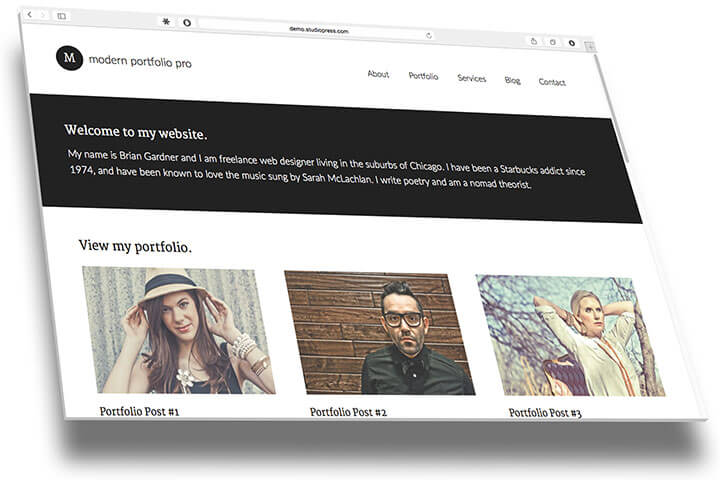 If your design blog is going to be focused on images of your projects, then Modern Portfolio could be what you are looking for. This minimalist design works great for placing more focus on your photos.
Price: $99.95
Advantages: Modern Portfolio has a minimalist design, footer widgets, featured images, custom menus, and a landing page template to create a stylish design blog.
Overall: Modern Portfolio has been created by professional WordPress developers and includes great customer support. This is a first-class premium theme that should suit most design blogs.

Remobile Pro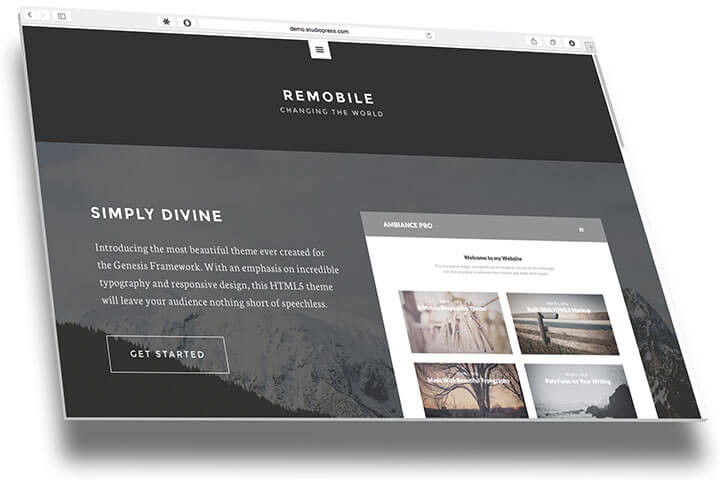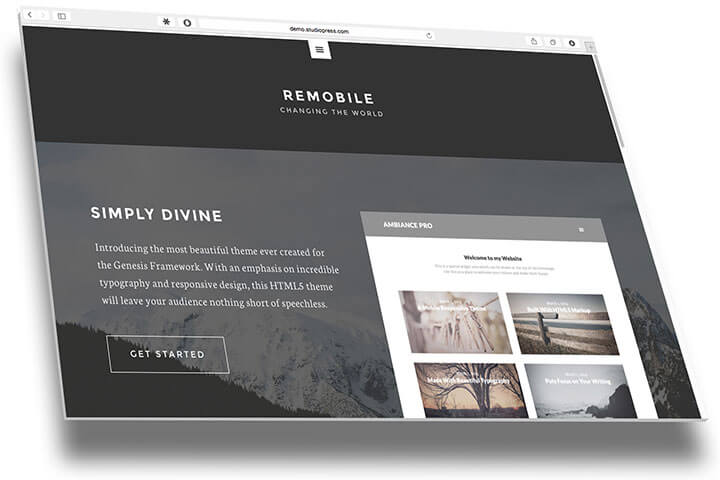 Remobile Pro is a pro premium theme that includes custom fonts. When it comes to a stellar blog, the typeface that you use can go a long way to helping your blog stand out.
Price: $99.95
Advantages: Remobile Pro has impressive typefaces, simple layouts, and mobile responsive design. Add your own custom header and backgrounds to change the look of your blog.
Overall: If you purchase Remobile Pro, you will not be disappointed. The well-designed theme looks stunning and lets you show off your designs in style.
Creating an Inspired Design Blog with a Premium Theme
In order to ensure you get people to come back to your fashion blog it is important to have it stand out from the rest. Pick a theme that will let you create a truly original fashion blog.
Need Help Choosing a WordPress Theme?
I appreciate you taking the time to read my list of top 5 premium themes. If you have a question about these themes or any other WordPress related questions, send me a message below and I will get back to you.