So, you've decided to start a blog. You know why you're doing it, how to promote it, and how you can make money as a blogger. Now, it's time to begin. Unfortunately, you don't know where to start.
We can help you with that.
Setting up your blog is not exactly complicated, but it isn't as straightforward as people might think, either. You have to take a few things into account, including how it would look, how users would navigate, what the arrangements of the tabs and sections would be like, and so on.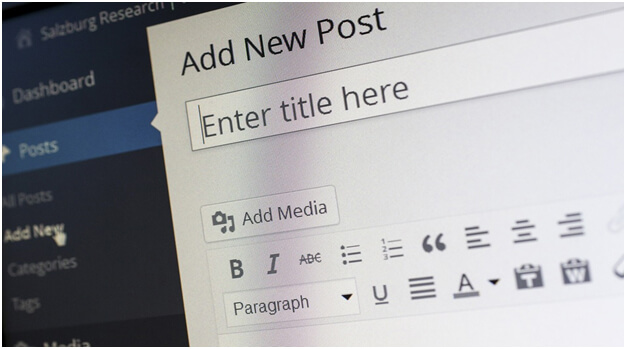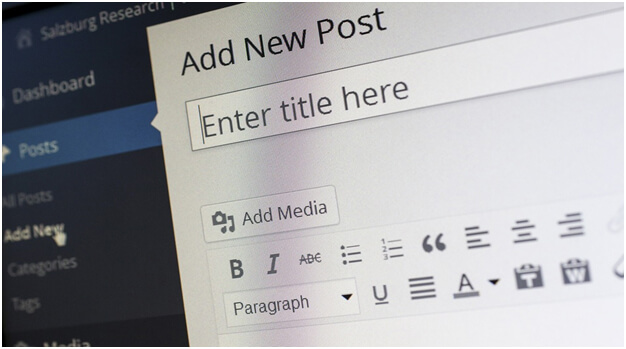 If you want to make the most out of your blog, you need to take the following into consideration:
Host
Domain Name/Blog Title
Theme
Background
Blog Icon
Widget
Depending on the blog, the hosting site, and the plan that you get (applicable when the domain is paid), there are quite a few other items that you'll need to take care of. For now, the ones on this list will have to do, especially if you're just starting out.
Host
Blogs can be created two ways. One is to buy a domain name from hosting companies. The other is to get a pre-set blog framework from website platforms that will allow you to create a blog under their umbrella. The first is paid and comes with quite a few perks while the other is free and can be limited. Either way, you're going to have to decide on which one you want to begin.
Now, the best thing about paid hosts is the freedom that you get to make your blog into anything you want it to be. You have free reign on the content, the design, the marketing, and best of all, the revenue.
So if you are planning on making money off your blog and keeping all of it, paying for the domain is the best way to go.There are a lot of domain hosts that offer great deals on domain names, with some starting at $2.75/month if you get a good deal.
Having said that, you can also earn money if you go the free route;just not as much. Platforms will usually get a cut from whatever revenue that you earn, regardless of the form it takes. It's also possible that the types of revenue sources you can tap into will be limited.
On the upside, there are no monthly or yearly fees. If you're on a budget or are thinking about giving blogging a try first before you really commit, free is best. Aside from that, you can actually get plenty of options even when you use free blog platforms, at least enough to get you started.
Domain Name/Blog Title
Once you have decided on which will be hosting your blog, it's time to decide on the name. This is incredibly important because the name of the blog is going to carry the identity of you as the creator and all of the content of the blog.
Your readers will identify your site largely by its name and it also affect how search engines index your blog. Once it starts to take off, you won't be able to change the title anymore, at least not without affecting traffic, visibility and so on.
To choose the name or title of your blog, you want it to be something that carries some significance to you. It doesn't have to be super bombastic and eye-catching, though it can be if you wanted. Sometimes, the simplest titles are the best. They're the ones that users easily remember.
When you have made your choice, you can type it in the title box to see if it's still available. With so many other blogs out there, it's more than likely that the best and simplest titles are already taken. If it is, try some different variations of your chosen name.
Theme
It's important to consider the perspective of your viewers when they visit your blog if you want them to stick around. If the homepage is messy, has bright flashy colors that hurt the eyes, and is a nightmare to navigate, they won't want to stick around. This is what your choice of theme will affect.
When you choose the more popular host options like WordPress or Blogger, you will invariably be given a selection of themes that you can use for your blog. These themes can be free and there are plenty to choose from by default, but you'll get more options when you pay. More than that, you also get more perks and customization features if you're willing to cough up some money.
On that note, you can skip this part if you want, since you can customize your blog later anyway. Themes are meant to simply make things a little easier by having certain tabs, pages, and spaces in place. This can save you time when you're ready to tinker a bit since you already have a basic layout to work with.
As for how you should choose your theme, it's best to go with what will reflect the mood and direction of your blog. If you're going to write about light-hearted topics, going with black shades and red fonts won't readily convey that feeling. The same goes for when you're content is serious and you choose abubble-gum pink theme. That's ill-advised.
Background
Your theme might provide your blog with the overall feel that you're going for, but the background provides you with the opportunity to really give your blog its own unique character. It pays to have a background that really reflects what you and your blog are all about. Just remember that the best backgrounds are never gaudy or tasteless, unless that's the kind of blog you're running.
Now, you can choose from the default background selections that you are provided by the platform you are using, whether it's paid or free. However, you can also choose to import your background if the platform allows it. This would make it so you can have a singular image filling up the back of the page that really draws in your audience.
The type of fonts that you use can also fall into this category, though not all platforms will provide you with the option to upload your own custom fonts. Then again, with so many to choose from, there would hardly be any point to doing so. Just make sure that they fit everything else on the blog.
Blog Icon
Icons are meant to set your blog apart and make it recognizable outside of the immediate site. This is great for that blog promotion that we talked about since you can use the icon as the profile picture of the official social media accounts of your blog. It's also really useful for email newsletters since it can make your messages easier to identify.
Now, creating an icon is serious business, but it can also be a fun way to express yourself. Think about the kind of feeling that you're going for and have that reflect on the symbol for your blog. You can then make the icon yourself or have someone else do it for you. If you're not that good at artsy stuff, there are always professionals you can hire.
You should consider doing so too, since you don't want your blog icon to look like a child's doodle, unless your blog is geared towards the younger crowd. This is especially important if you want to be taken seriously by your users and potential partners.
Widget
Finally, we have widgets, which are basically extensions that allow you to do all kinds of neat things related to your blog. For example, they can highlight your archives, which is extremely useful for navigation. It can also allow you to display social media posts directly to your blog, which is not always possible by default.
Choosing which tool to add via widget is all about what your blog needs. Widgets simply provide you with a means to make your blog exactly how you want it. It doesn't need to be taken so seriously either since you can always go back to change things up as many times as you want. Then again, if you want to monetize your blog, you might want to get this done from the get-go so you can move on to other things.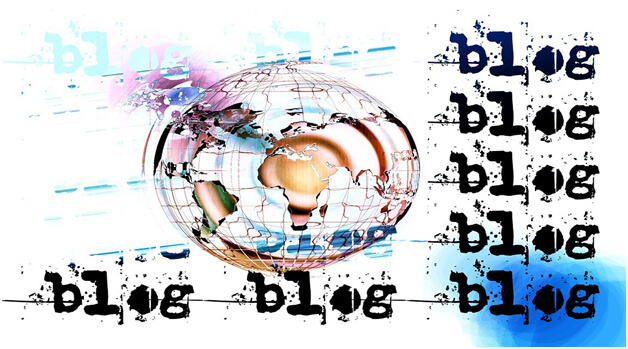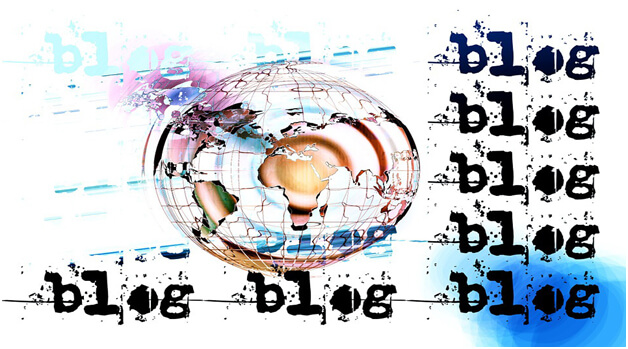 Conclusion
As already mentioned before, depending on the host and the kind of blog that you are running, you could have way more options to choose from when setting up your blog. Once you accumulate more grits under your boots and get a feel for how blogging is done, you can try more complicated setups.
For now, it's best for you to get your bearings through these really basic methods in setting up a blog. It literally could not be simpler than this, barring making someone else setup the blog for you. This is always possible, where you hire professional web designers to help you create the blog you want. Before you do that, however, you might want to mess around with these options first, just so you know where you stand.
Take a look at my post: Spanish version
10-plugins-para-wordpress-que-debes-tener