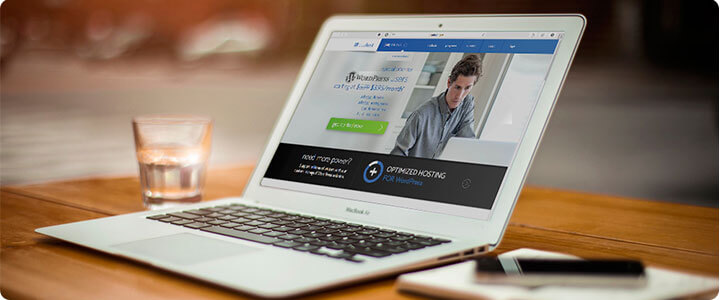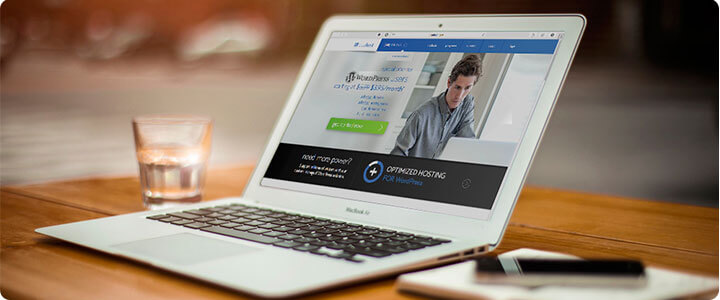 Starting your own WordPress blog has never been easier. Using Bluehost, you can have your own WordPress blog up and running in less than an hour. Follow the simple steps below to get started. To follow these steps, you have to go to the Bluehost-page at first.
Steps for Starting a WordPress Blog at Bluehost
Purchase a Bluehost hosting package
Install WordPress
Choose a WordPress theme
Customize your WordPress blog
Start creating content
Why Bluehost is Recommended
Bluehost is one of the web hosting providers that WordPress recommends that users choose. This is with good reason, as they offer a number of advantages:
Bluehost is affordable – starting at $3.95 per month
They provide a FREE domain name
WordPress one-click install is included
Getting Started
Keep reading to complete the steps and build your own WordPress blog.
1. Purchase a Bluehost hosting package
The first step is to purchase a Bluehost hosting package. There are 3 different packages to choose from, ranging in price from $3.95 to $14.95 per month.
Here is an overview of the main differences between each plan:
| | | | |
| --- | --- | --- | --- |
| Package Name | Starter | Plus | Business Pro |
| Monthly Cost | $3.95 | $6.95 | $14.95 |
| Free Domain | 1 | 1 | 1 |
| Sub Domains | 25 | Unlimited | Unlimited |
| Email Accounts | 100 | Unlimited | Unlimited |
| Website Space | 100 GB | Unlimited | Unlimited |
| Extras | None | Global CDN | 1 SSL Certificate |
Special Bluehost $2,00 discount >>
For most users, the Starter package will provide everything you need to get started. The 100 GB of storage is more than enough for a large blog.
Choosing a Domain Name
When you go through the signup process, you will need to pick a domain name. This is the domain name that you will be using for your WordPress blog, so spend some time deciding on the perfect domain name for your blog.
2. Install WordPress
After completing your Bluehost signup, log into the Bluehost cPanel. The cPanel is your Control Panel where you can access the file manager, domain manager, and install WordPress, among other options.
When your first visit your cPanel, Bluehost will provide 2 options – "i can do it" or "do it for me". Select "i can do it" and you will be directed to your cPanel options.
Scroll through the cPanel icons and look for the "Install WordPress" button. Click on the button and complete the form that pops up.
Filling Out the Basic Information
The screen that pops up will require you to provide a few details. This is really simple. The screen will need you to provide the following:
Site Name
Admin Username
Admin Password
Admin Email Address
After filling out that information, click next to install WordPress. That is all there is to it. WordPress will now be installed and you will have a URL to log into WordPress.
Your WordPress admin screen can be accessed by visiting http://yourdomainname.com/wp-admin.
3. Choose a WordPress theme
With WordPress installed, you can now log into your administrator dashboard and start editing your blog. Go ahead and log into your admin screen using the username and password you created while installing WordPress.
The first thing you should do is pick a theme. There are a lot of great options, including both free and premium themes.
If you want some help picking the right theme, check out my article on Top 10 WordPress Themes for 2014.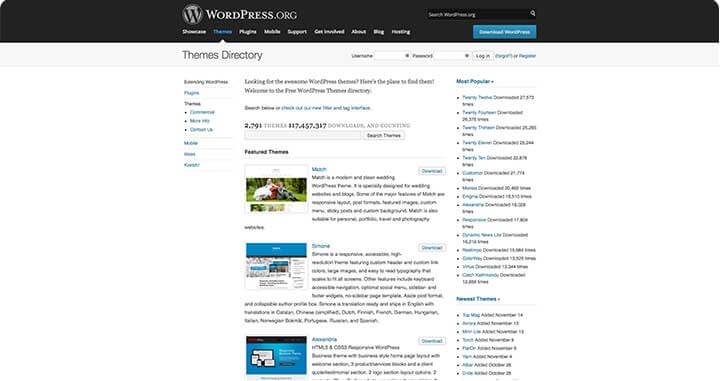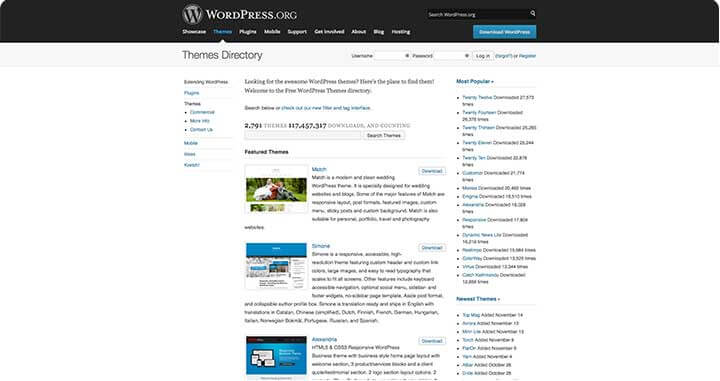 4. Customize your WordPress blog
After choosing a WordPress theme, you can start customizing your blog. How much your change is up to you, but you should really spend some time making your blog unique and appealing.
Here are a few things you should consider changing:
Add a custom header
Create a logo
Choose a color scheme
Look over any other theme options
The theme options will vary from theme to theme, so explore all your options.
5. Start creating content
There you have it – you have now created your own WordPress blog. With everything in place, it is time to get down to business. Start creating original content.
When writing blog articles, create content that is helpful and informative if you want visitors to continue coming back.
Have a Question?
Thanks for reading – I hope you found this guide helpful for setting up your first WordPress blog on Bluehost.
If you have any questions or comments about using Bluehost or WordPress, leave a message below and I will answer you shortly.