If you're going to be a blogger, finding the right blogging platform for you to use is one of the first items on the agenda. Different platforms often come with slight but important differences, even if their overall structure is similar. To that end, you'll need to know more about your options.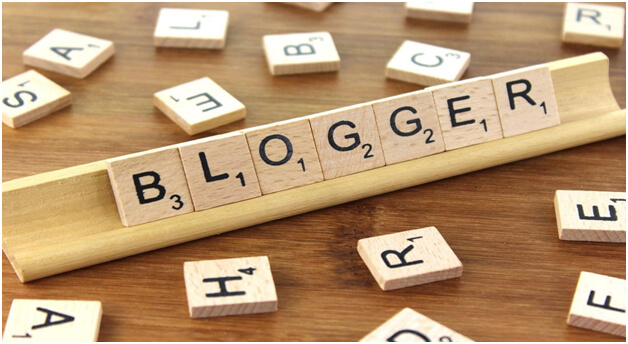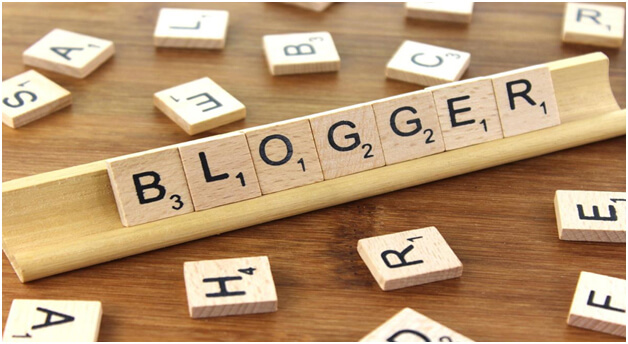 The first thing that you'll need to keep in mind in choosing a blogging platform is that paid does not always equal great, and free doesn't always mean it sucks. The popularity of a blogging platform is not a guarantee of satisfaction either, especially if you have very specific needs. So it pays to have as many choices as possible.
Here are just some of the blogging platforms available right now:
WordPress
Blogger
Medium
Ghost
Jekyll
Tumblr
There are actually quite a bit more that aren't listed here, but these are the ones that will serve beginners best. To make sure you can appreciate their distinction even more, we're also going to take a look at the biggest reasons why you might want to use each particular platform.
WordPress
By far the most popular blogging platform in the market, WordPress hosts everything from merchant sites to news publications. Those behind the platform are even claiming that about of fifth of the internet is using WordPress. Considering just how simplistic and universal the platform is, such a claim isn't too hard to believe.
One of the best things about WordPress is how easy it is to use to monetize your blog since it's such a universally used platform. This isn't to say that the other platforms that you will find on this list are bad, per se, but it's undeniable that WordPress has scope on its side.
When you do decide to use WordPress, you want to make a decision on whether or not you are going to use its free service or just go ahead and pay for the whole thing. Using the free service will allow you to use the platform without paying and it does come with a slew of features, but it will also make you beholden to the platform. Whereas, when you pay, you keep everything that's on your blog.
Reasons to use it:
Ease of use
Compatible with any host
Can be free or paid
Offers a wide variety of options
Incredibly flexible
Blogger
As the name suggests, Blogger offers a full suite of tools and options to help you create the blog that you want. It's also free, so you can make as many blogs through this platform as you like. More than that, Blogger is actually owned by Google, which ensures some level of security when you make your blogs. These days, that's one of the most important considerations when you create anything.
If you want to make money with this platform, the most obvious option is AdSense. Google makes it really easy to sign in via this ad network as well, which automatically allows you to start earning revenue. As you might already know, however, how much you earn is contingent on how you much traffic you get. Plus, Google gets a cut from your earnings when you use Blogger.
If you're going to use this platform, you're going to need a Google account and the blog will be subject to many of Google's rules. If that's okay with you, then there's no reason not to use Blogger to start your blog. If you have some objections to being beholden to Google in any way, you might as well go with another platform since there's no other way to use Blogger.
Reasons to use it:
Ease of use
Great for both personal and business blogs
Owned by Google
Offers numerous themes
Free to use
Medium
Medium is actually an interesting platform because it's a project by the same people who made Twitter. It would seem that they wanted to try their hand at making a platform where users could write more than 150 characters.
Now, one of the best things about Medium is the fact that it already has a core audience, so it can be a bit tricky to tell what it is. Some call it a blogging platform while others consider it a publisher. Either way, it's an amazing tool if you want to simply focus on writing instead of worrying about everything else while still getting the readership you need.
If you want more customization options, however, it's safe to say that this is not for you. Signing up is fairly straight forward and doesn't cost any money. The comment section is a bit different compared to other platforms as well since readers can make their posts more noticeable by highlighting certain sections.
You can also get paid for your work if you use Medium, but it doesn't work the same way as with other platforms. Rather, you need to sign up for something called "Creative Exchange" and wait to be notified that the program is open.
Reasons to use it:
Great for writing-focused blogging
Easy to use and streamlined for straightforward writing
Doesn't take too long to get started
Free to use
Has a built-in audience
Ghost
Ghost is one of the easiest to use blogging platforms available in the market. It is open source, so as a result, practically anyone can use it. However, the number of options that bloggers get can feel incredibly limited, especially for those who like to tinker quite a bit with the settings.
Now, for the bad part. Ghost can be technically challenging if you have no patience dealing with installation bugs. Since it is entirely open source, it can come with a few problems that you won't get from the other platforms available here. You're also going to need the help of domain hosting sites like Bluehosting if you want it to run properly.
Once you do get it up and running, it provides quite a bit of freedom that you just can't get with more established platforms. For all the rebels and nonconformists out there, Ghost is the perfect platform to use.
Reasons to use it:
Very straightforward
Simplistic and doesn't involve to many moving parts
Provides live preview of posts
Smooth interface
Free to use
Jekyll
If you really want to do blogging in its simplest and most convenient form, you can always go with Jekyll. This platform basically takes whatever plain text composition you made and converts it into a workable static site. It's also compatible with GitHub, so that's one advantage of using it.
The best reason to go with Jekyll is to have a way of composing any piece you want and just posting it without complication. This might not make it the perfect platform for every occasion, but it's great for those who don't want to waste too much time messing around with settings and such.
For those who like to control every little detail about their blog, Jekyll is just not going to work. For those who like to fire and forget, Jekyll is the perfect platform.
Reasons to use it:
Compatible with GitHub
Write and post
Free to use
Doesn't leave a lot of room to mess up
Tumblr
Finally, we have Tumblr, which is actually a hybrid of a blog platform and a social media app. Using Tumblr is a bit like writing a diary that you can share with everyone who is willing to look at what you write. You can add quite a bit of extra touches for effect too.
Now, to make the most of Tumblr, it's best to think of it as basically a bigger version of Twitter with all of the features that come with it. Your readers can Follow you and be alerted whenever you post something new, and it also allows for Notes and Favorites.
Having said that, you might want to watch out for all the trolls and the bots that litter the place like pimples on a teenager's face. If you're not careful, you could end up surrounded by the wrong crowd, which will affect your reputation as the owner of the blog.
Also, it's worth noting that Tumblr has a reputation among internet users for being a den of folks with questionable habits. It might be popular, but it does have its quirks.
Reasons to use it:
Very popular
Cross between Twitter and blogging
Provides decent scope for wider audience
Comes with the challenge of more limits to words on your posts
Free to use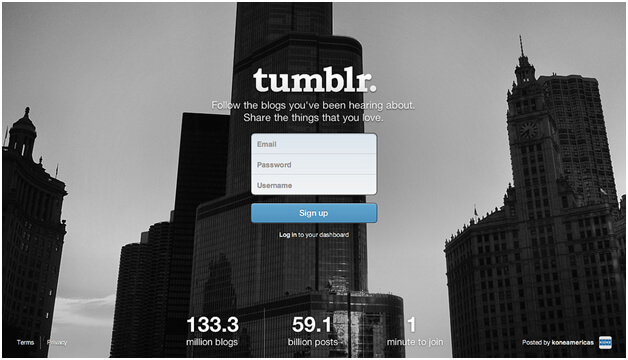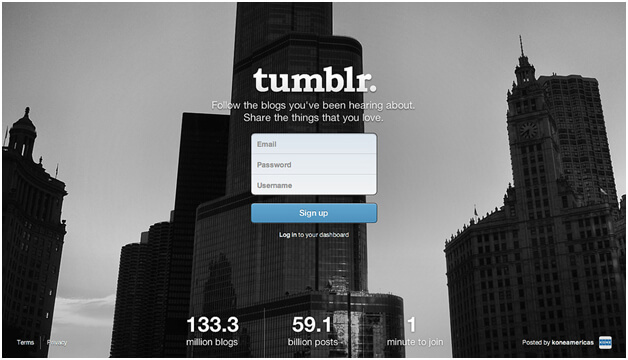 Conclusion
With so many blogging platforms for you to choose from, you won't have any trouble finding the one that would suit your needs most. Blogs aren't these inflexible frameworks that should only be one thing. They can be anything you want as long as it's what you want.
So go ahead and try as many of the blog platforms available now. Experiment to see which ones resonate with you the most. You can even have multiple blogs using multiple platforms if you want to. No one is stopping you.
Save